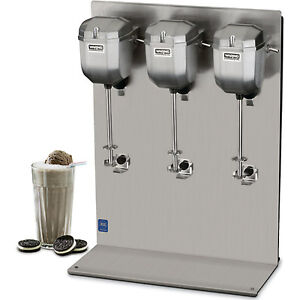 Ice Cream Accessories
Our largest selection of ice cream products can be found here in our ice cream accessories section. Any ice cream store needs all the right ice cream supplies to go with it! We offer a large variety of dishes, cups, spoons, milkshake syrups and more. Below is a list of some of the items we stock though we have many more to offer!
Sundae Dishes & Spoons
Banana Split Dishes 8/12oz

Parfait Dishes 9/12oz

Sundae Dishes 5/8oz

8" Soda Spoon

5" Sundae Spoons
General Supplies
Stainless Steel Milkshake Cups

Plastic Milkshake Collar

1oz Ladles/Milkshake Pumps

Carry Out Cone Trays
Topping Machines
4 Flavour Syrup Rail

Twin Fudge Warmer

Cone Dipping Well

Single/Double/Triple Dip Server
Cold Cups/Lids/Straws
12/16/22/32oz Cold Drink/Milkshake Cups

12/16/22oz Flat Lids

32oz Flat Lid

8" Drink Straw/Jumbo Straws

8" Spoonstraw
Milkshake Syrups
Butter Rum, Cappuccino, Vanilla, Strawberry, Blue Raspberry, Orange, Pink Lemonade, Grape, Banana

Pineapple, Cherry, Lime, Chocolate, Root Beer, Blueberry, Peach, Pina Colada, Licorice, Malt
For anymore information or to place an order please contact us here.
Ice Cream Syrup Toppings
We also carry a variety of chocolate/caramel toppings. Our selection is as follows:
Caramel

Chocolate Enrober

Butterscotch

Hot Chocolate Fudge

Hot Caramel

Chocolate

Maple Walnut
We also carry a variety of fruit toppings. Our selection is as follows:
Blueberry
Cherry
Raspberry
Pineapple
Strawberry
Spiced Apple
Saskatoon Berry